Social Media Specialist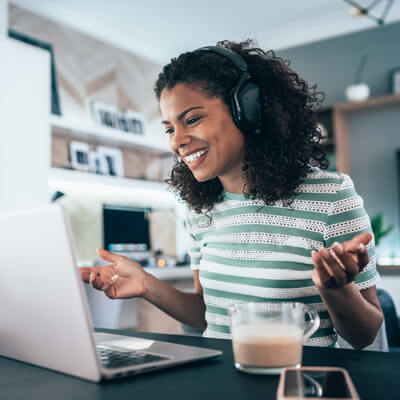 Pronto Pilates is a new innovation in group reformer classes. Our company vision is:
"Pilates for the people… affordable classes so now everyone can enjoy reformer Pilates!"
Pronto is backed by Vortala, a global marketing technology company with thousands of clients accross 20 countries.
Our company culture is the key to our success! We practice what's called, "The Outward Mindset"… watch this short 3-min video to see if you're a good fit?
As a Social Media Specialist, you'll be working within our marketing team and reporting to our Marketing Leader to create the kind of content that people will get excited to see pop up in their feed.  That perfect balance of connection, inspiration, education and conversion.
Your duties will include:
Regularly innovate, pitch and create in-house content for Pronto Pilates social channels.
Schedule and publish engaging and creative content for social media platforms including Instagram, TikTok, and Facebook, based on your understanding of our studio member journey and business goals.
Manage, schedule and communicate the daily social content calendar.
Provide meaningful insights across all channels that inform decision making.
Drive engagement and help grow our reach through our social media accounts while giving our audience the best possible experience at every touchpoint.
Coordinate influencer partnerships.
Generally be part of our team!  We are a small division, aiming to accomplish BIG things and work together the best we can.  There are always new things going on so there'll be plenty of opportunities to grow.
 To secure an interview, you should possess the following mindset, skills and experience:
A growth mindset… an interest in moving beyond your comfort zone to grow both personally and professionally.
Minimum 3 years of experience in a similar role.
Proven high level social media management skills.
In-depth knowledge of social media platforms (such as Instagram, TikTok, Facebook, etc.) and their features, including an understanding of algorithms, analytics, and best practices for content creation, engagement, and growth.
Multi-tasking and time management skills, with the ability to prioritize tasks.
Strong organizational skills and attention to detail.
Proven working knowledge of Canva highly desired.
An interest in fitness and/or Reformer Pilates is desirable but not essential.
You'll be passionate about the power of social media and understand what makes really engaging and effective content.  It's a role for someone who loves to get things done, to interact with an audience and be creative.
You'll use your creativity and innovative thinking to generate ideas and see them through from concept to publishing.  This role is perfect for someone who is organized, who can work collaboratively, and can confidently communicate with the team.  Success in this role means contributing to new studio member acquisition targets via social media in conjunction with our other marketing channels.
Ready for a new challenge with a company that's on an exciting growth path?
This is a full-time role, working 40 hours per week.  Our customers are Australia based, therefore, this role is required to cover hours that suit our customer needs.  This can be discussed further at the interview stage.